What Are HOA Fees And What Do They Cover?
What Are HOA Fees And What Do They Cover?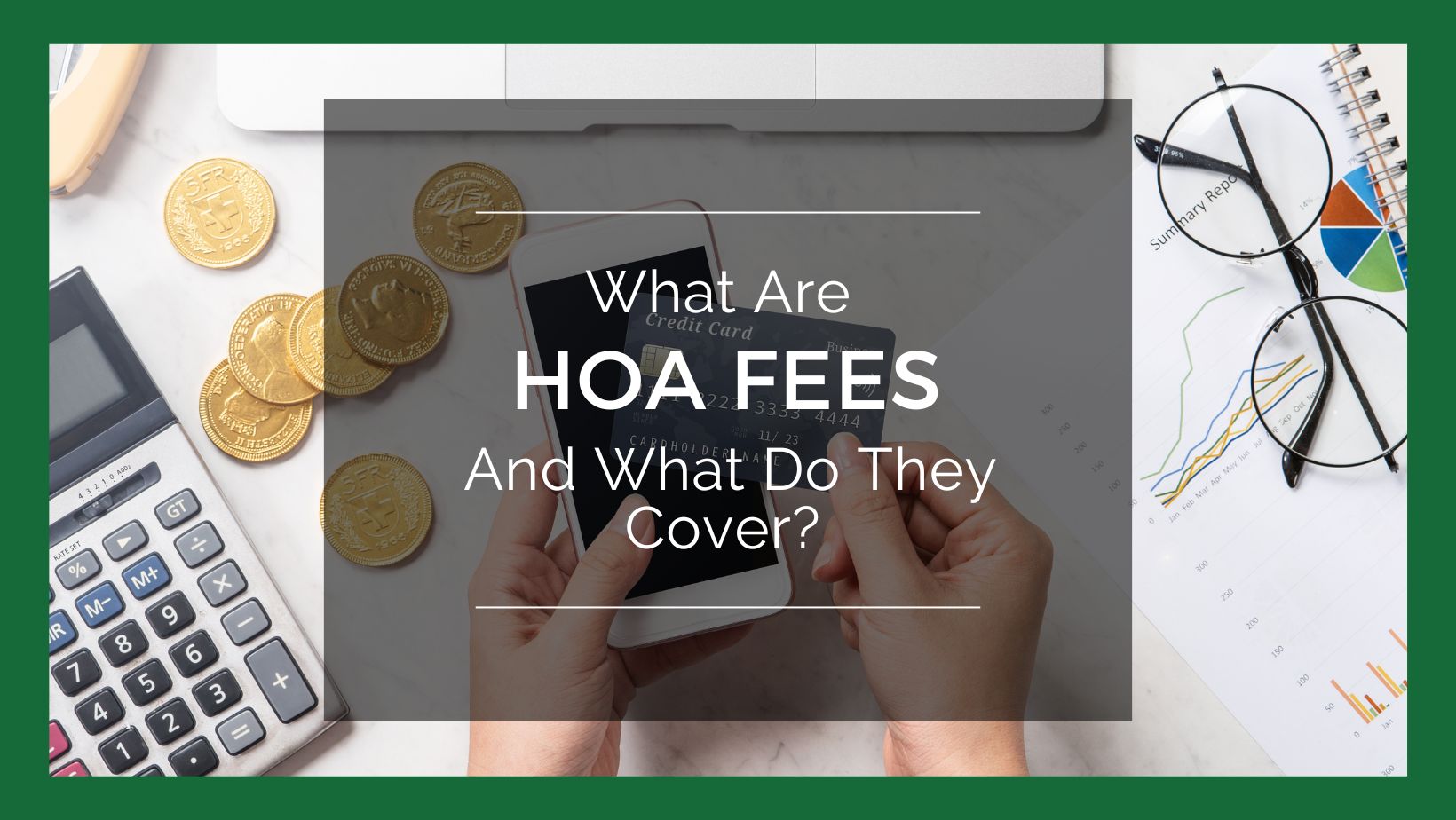 If you want a safe, fair, and friendly community, it doesn't come much better than living in an HOA you can count on.
Since the service they provide is valuable, HOAs do come with some fees that help cover the expenses of community maintenance and improvement.
Before you move into an HOA community you may have several questions like "What are HOA fees?" and "What do HOA fees cover?"
In this post, we will answer these questions and give you some ideas about what your HOA fees will cover and how they can be well worth the investment.
Keep reading to learn what your HOA fees are and what they will cover.
A Quick Breakdown of HOA Fees
If you live in an HOA, then you will have to pay a regular fee to cover their services.
Usually, this is a monthly due that is paid through the mail, via direct deposit, or is dropped off at the HOA office.
Although they are often monthly dues, some HOAs elect for a lump sum once per year instead of each month.
These fees cover a variety of services and help pay for community events to keep your community working and connected.
The specific monthly cost varies depending on the community, some HOAs provide many services and others provide fewer accommodations. The final cost will depend on where you live and which services your community offers.
What Do My HOA Fees Cover?
Many people wonder "What do my HOA fees cover?"
The answer is broad and depends on your community.
When house hunting, be sure to ask about the HOA's monthly fees, the rules and regulations, and what services you can expect to be covered by your dues.
The top features and amenities of a community will be covered in your monthly dues. So be sure that you will use the features that attract you to a community before you move in. You will be paying for them either way.
Let's look at some of the things HOA dues commonly cover.
Association Insurance
Common spaces, community areas, and public necessities like sidewalks all need to be covered by insurance in case of an accident. These areas are all the association's responsibility, and they need insurance to be sure that the community is safe for everyone.
Maintenance and Repairs
Things wear down, break, or exceed their lifespan. When that happens, they need to be replaced or repaired.
This includes roofs, walls, sewers, stairs, and common areas that community members use. Your monthly dues will ensure that these utilities are kept in a safe condition.
Municipal Services
Trash pick-up, security, and other municipal services will also fall under the cover of your monthly HOA dues.
Amenities and Other Services
If your community has access to areas like pools, clubhouses, fitness centers, or services like valets, and concierges, then your HOA dues will cover the costs of these luxuries. These features require upkeep and the more features offered, the higher your HOA dues will be.
Reserve or Emergency Funds
You never know when things will break, or if you need to make a big change. Unexpected or irregular expenses will be covered by a reserve fund, a certain amount of money set aside and saved in case an influx of cash is needed with little or no notice.
Find a Community That Suits Your Needs
No two communities are the same, and because of this, no two HOA dues will be the same.
High-end communities or luxury community associations will often come with higher dues. Meanwhile, communities with fewer association resources and spaces will have lower monthly dues.
In the end, you get what you pay for. If you are paying more in monthly dues, you will likely get more services and amenities to enjoy. Likewise, if you are paying less, do not expect to be blown away by amenities and services.
You need to find an HOA that has the right balance between amenities and costs, so it makes sense for you and your lifestyle.
If you want a home in a community with fair costs and great features, then you need a home in a community managed by Management Plus.
Management Plus is the HOA property management company that puts the homeowner first, to ensure that you get the most out of your community
If you are looking for a home with superior community management, reach out to Management Plus today!
Satisfied with the Management Plus difference? Leave us a quick five-star review here! Or follow us on Facebook and LinkedIn!