Community Financial Services
A National Leader in Financial Service Software for Communities
The Management Plus accounting team is responsible for providing the accounts payable/receivable and monthly financial statements as well as various other accounting duties.
We provide our clients with transparent financial statements that meet the requirements of the American Institute of Certified Public Accountants.


Our financial package is produced using Caliber Software. Caliber Software is one of the national leaders in association management software and provides a strong platform for accurate reporting.


We administer our client's financial needs using a modified cash accounting method.
Monthly financial reporting is critical for ensuring a community is functioning within its set budget.
However, we recognize that monthly financial packets can be lengthy and overwhelming. We believe this method of accounting helps simplify the process of reviewing and understanding financial statements.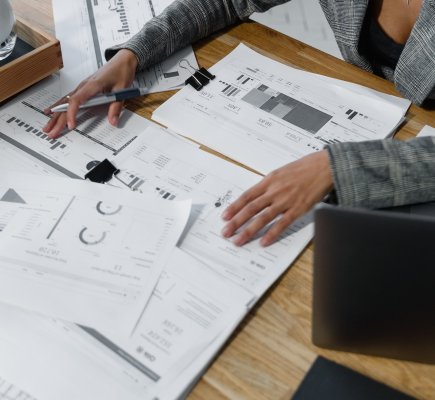 Our accounting team is responsible for the following functions:
Bank Account Management including Monthly Reconciliations and Summaries
Accounts Payable/Receivable
Financial Reporting
Collections and Delinquency Follow-Up
Assist CPA in Preparation and Filing of Tax Returns