What Makes a Great HOA Board Member?
What Makes a Great HOA Board Member?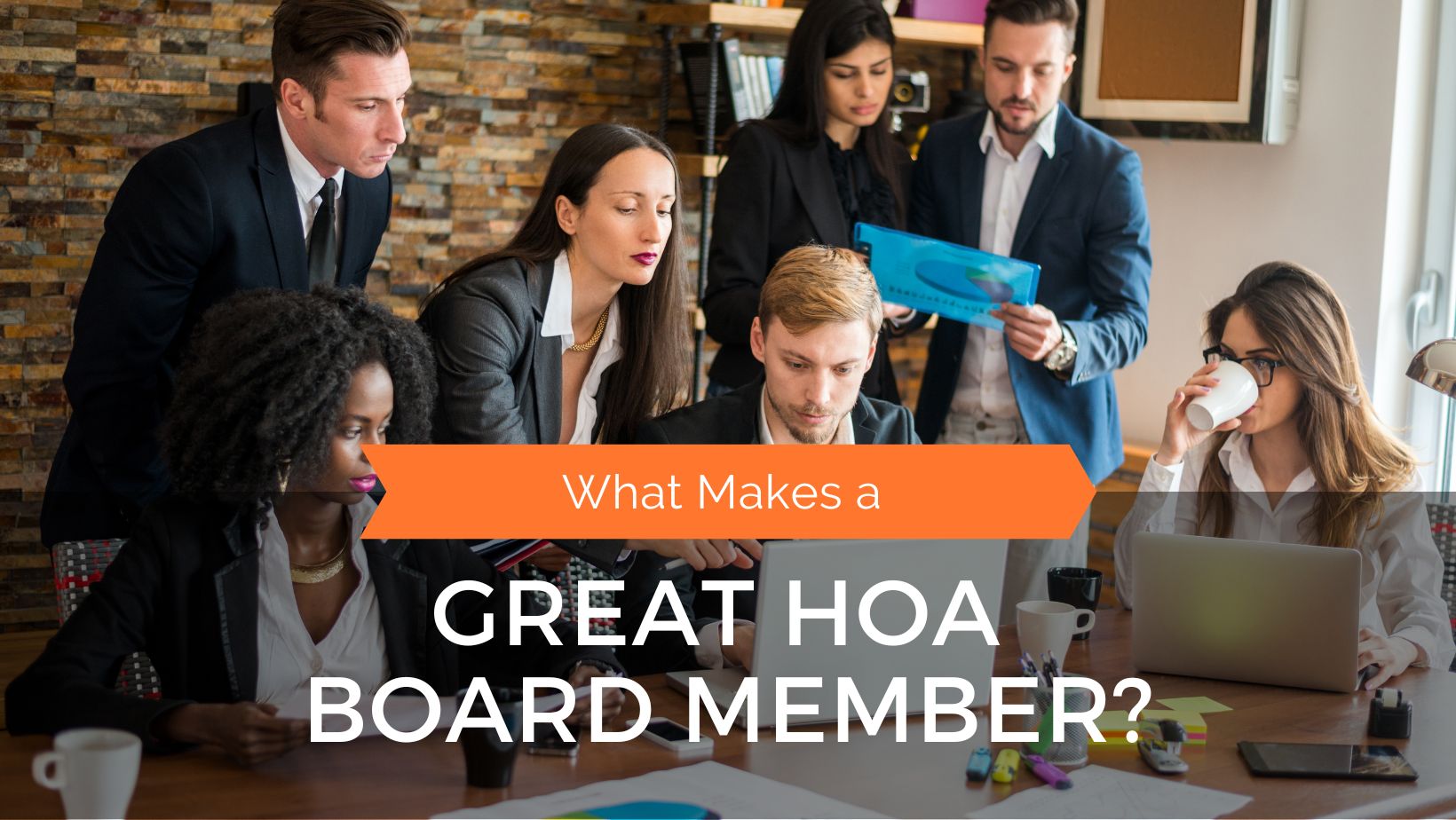 There are many things that we can do to improve our community.  
If you want maximum impact on your community, then you should consider running for a position on your local HOA's board.  
Board members control much of what goes on in a community, including rules, regulations, finances, key events, and more. 
Different board members have different responsibilities, but they all contribute to making the community a better, safer, and more inviting place to live and visit.  
But how do you know if you are a good fit for your community's HOA? 
In this post, we will go over some of the top qualifications that make a great HOA board member.  
These Skills Make a Great HOA Board Member 
If you are ready to help your community, then you should consider running for a position on your HOA's board.  
However, before you run, be aware that there are specific skills that help make a board member great. 
What skills make a board member an effective servant of their community? 
A Strong Educational Background 
In many cases, the best board members have a strong educational background. That means you likely need at least a high school diploma and a passion for learning and discovering new things.  
Bachelor's degrees are often preferred by community members as it shows you have a greater commitment to higher education and are specialized in one field.  
Management Skills 
Not everyone has a glowing academic track record, yet they are still effective managers. Another skill that makes an effective board member is a track record of excellence in management, whether it be in an office, an amateur association, or any other organization.   
Management skills are very important when you want to serve on a board, and your community members will consider your experience before electing you. 
Strong Communication Skills 
Your community members will rely on you to communicate both basic and complex information to them regularly. A board member needs strong communication skills to reliably inform and educate community members about changes to their surroundings, lifestyle, finances, and more. 
Computer Skills 
Having strong computer skills is another major advantage that will help you get elected to your HOA's board.  
You should be able to manage spreadsheets, pdfs, format images, and other basic computer tasks to successfully contribute to your HOA's board.  
Accounting and Bookkeeping Skills 
Your board will need someone with strong accounting skills to ensure that they can manage finances and properly budget. If you can keep track of dollars and cents, and help make the yearly budget, then you will be an asset to your HOA's board.  
Strong Sense of Ethics 
There is only so much your skills can cover. At the end of the day, you need strong ethics and a true desire to improve your community to be a truly effective HOA board member.  
Honesty, transparency, consistency, and a willingness to work with others are all basic skills you need to succeed and thrive as an HOA board member.  
Always put the HOA first and work for your community members' best interests instead of what serves you best in the short term.  
Management Plus is Here to Help Your Community 
Everyone wants to improve their community. But with full-time jobs, family responsibilities, and other duties, it can be hard to dedicate the appropriate amount of time to focus on your HOA.  
Everyone needs a little help sometimes, and that is where Management Plus comes in.  
Management Plus is your community association, management group. We are here to help take some of the responsibility off your board's plate and contribute our expert association management skills to help your community thrive.  
There is a reason Management Plus is the top HOA property management group in Cincinnati and Southwest Ohio.  
We proudly manage HOAs in communities in Cincinnati, Mason, Beckett Ridge, Fairfield, Landen, Loveland, Sharonville, Columbus, Monroe, Northgate, Hamilton, Lebanon, Harrison, Montgomery, Springdale, Amelia, Middletown, Mount Carmel, Kenwood, Milford, Northern Kentucky, and Southwest Indiana.  
If your HOA could use a boost, reach out to Management Plus today! 
Satisfied with the Management Plus difference? Leave us a review here! And be sure to follow us on Facebook and LinkedIn!