Benefits of Homeowners Association Board Member Training
Benefits of Homeowners Association Board Member Training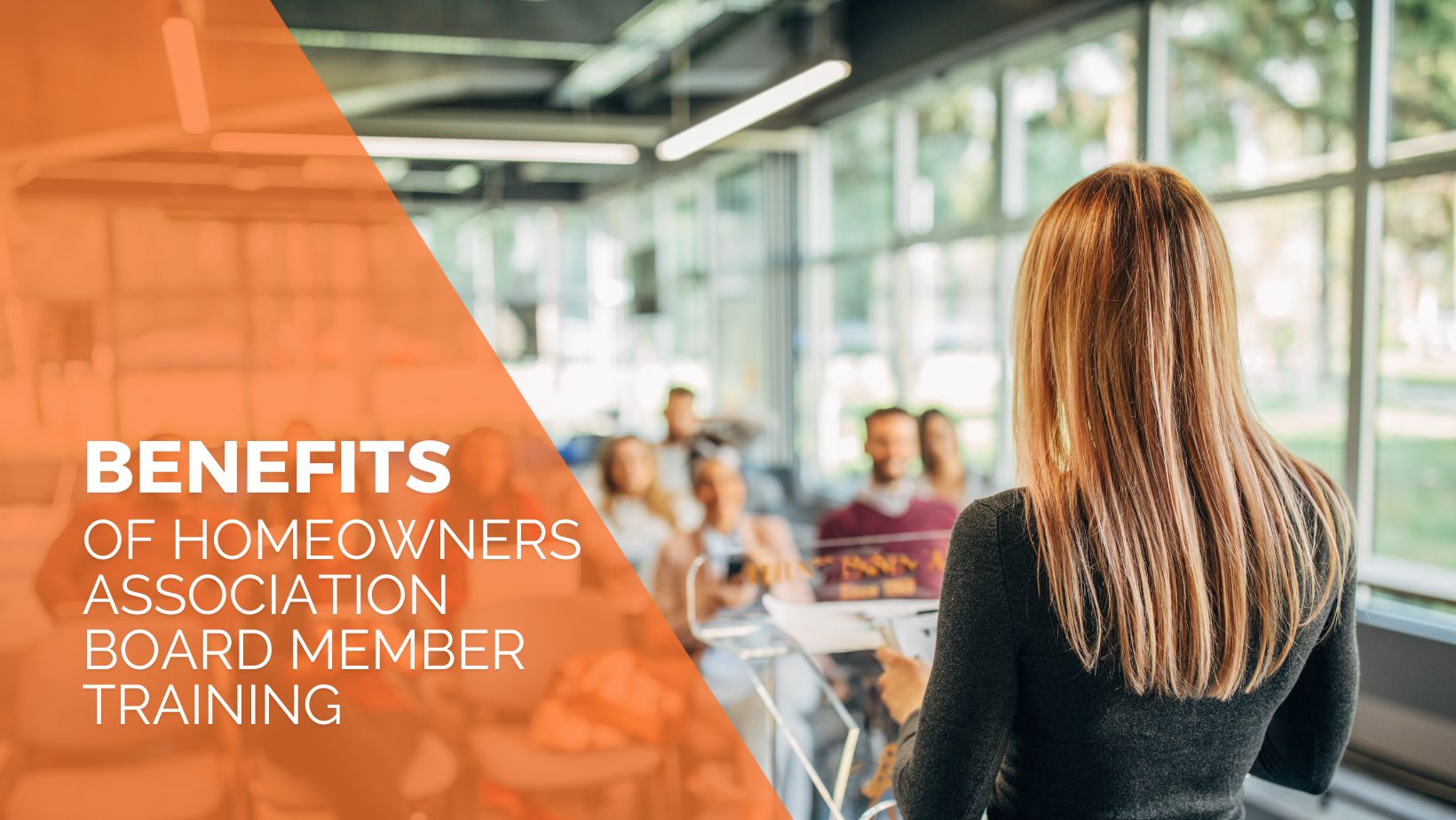 The board of directors is one of the most important parts of any HOA. The board members perform many tasks from creating and enforcing rules to creating the annual budget.  
Because board members are elected officials (oftentimes voted into their positions by community members), they may lack the proper education and experience needed to properly create budgets, handle expenses, hire contractors or vendors, and establish effective communication with residents.  
The best way to circumvent the problems that typically come with this lack of experience is to work yearly board member training into your HOA's budget. This will help ensure that board members are well-versed in their duties and financially literate.  


This post will go over some of the major benefits of training your board members on their obligations.  
Why You Must Train Your Board Members 
For most communities, HOA board members are regular people with regular jobs who volunteer and campaign to better their communities. 
To ensure that board members can handle the strain of their HOA duties it is best to get professional training.  
Here are some of the major benefits of professional HOA board member training.  
Improved Communication with Residents 
HOA board members' biggest responsibility is clear and concise communication with their residents.  
There are many changes to rules, regulations, and events each year and homeowners need to be aware of all these changes. Otherwise, it can wind up costing them major fees or can lead to them missing notable events.  
The best opportunity for board members to communicate with the community is during board meetings. Board meetings are usually open to the public meaning community members will choose this time to ask questions and issue their opinions. Clear communication is vital during these times because board members must explain their thought processes and the reason behind their decisions.  
Board Members Must Know their Legal Duties 
Board members have an extensive list of legal responsibilities they must follow. They must carry out their duties responsibly and in the best interest of homeowners. They also handle a lot of money that must be entirely accounted for.  
Mistakes that cost the board money can be seen as a violation of duties and can be cause for dismissal or even lawsuits.  
For these reasons, board members must have a firm grasp on their legal responsibilities before they start their tenure.  
Board Members Must Avoid Conflict of Interest 
Board members are typically homeowners in the community. For this reason, there is the possibility of conflict of interest.  
One example is that board members may know a vendor personally and want to give them business. However, this can lead to unfair favoritism which is not fair for the community or other local vendors.  
Therefore, any board member who has a conflict of interest should know to remove themselves from the decision to avoid a conflict of interest.  
Board Members Must be Educated on How to Make the Best Decision for the Community 
It is not always easy to know what is best for a community. Board members must be educated on how to best make an informed decision about how their actions will affect the community.  
Training on professional consulting and making informed decisions will make new board members feel more confident about their decisions and help them make their communities a better place to live.  
Get the Best Community Management with Management Plus 
Community management is not easy. That is true for any community.  
To make the best decisions, your HOA needs professional oversight. A professional community manager will ensure that your community is run properly and follows all legal and ethical guidelines. In addition, a professional community manager will be able to guide your board members toward making the best, most practical decisions. 
Looking for the best community management in town? Look no further than Management Plus. We put your community's interests first to ensure that the decisions made about your community go towards helping the residents.  
No two communities are the same. That's why Management Plus never uses a cookie-cutter approach when it comes to community management.  
Ready to discover the Management Plus difference? Reach out today!