A Guide to Community Association Managers and What They Do
A Guide to Community Association Managers and What They Do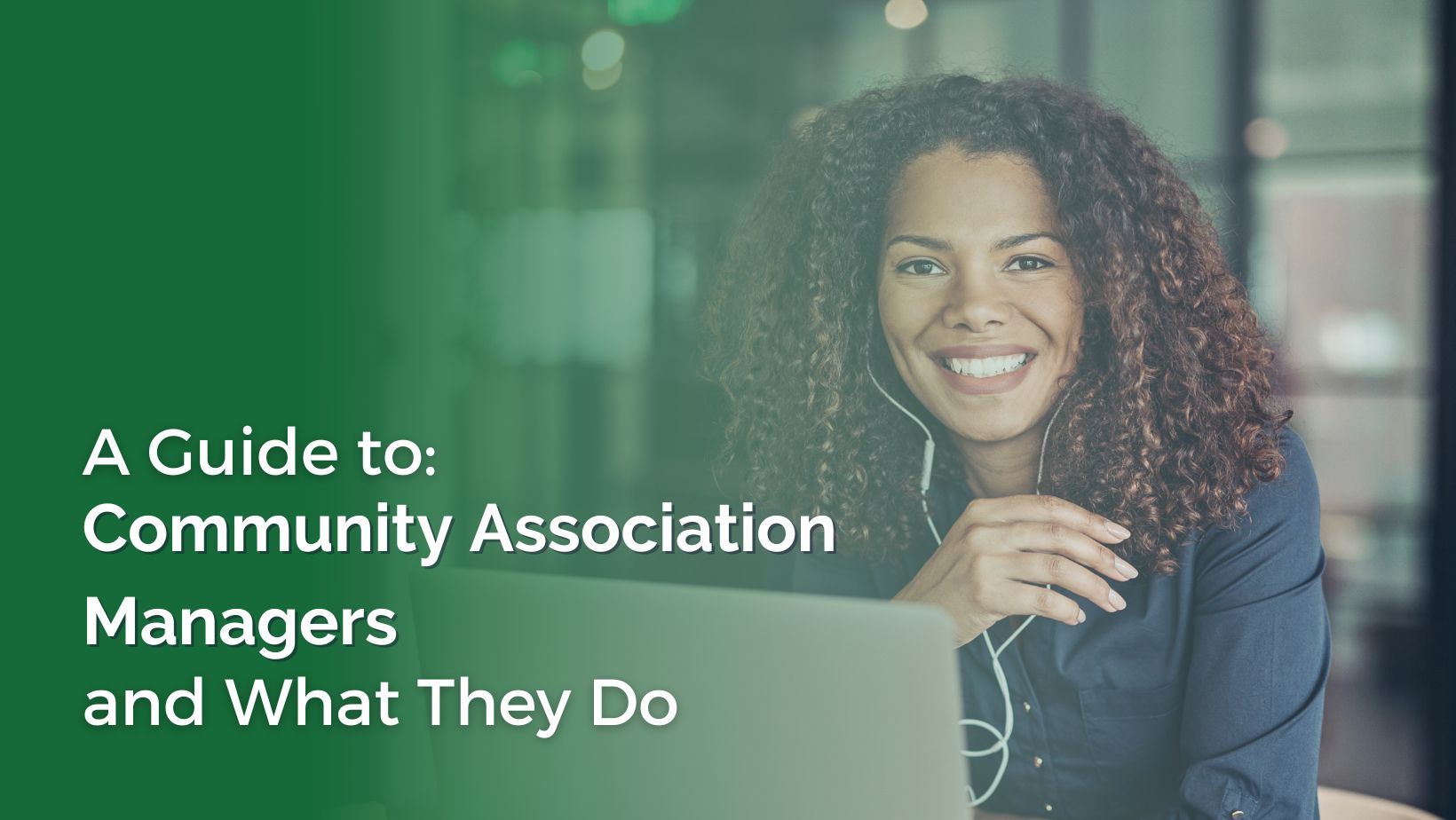 Maintaining a functional community is no easy task. It takes a whole team of people committed to consistent progress to ensure that a community will meet its goals. 
One of the most important leaders in your community is the community association manager.  
The community manager is a highly skilled professional who accomplishes specific tasks to help take some of the burdens from the volunteer community board members. Their two main duties are to carry out the policies set by the board and manage the association's daily operations.  
In this post, we will take a closer look at who the community association manager is and how they help your community. 
Who is the Community Manager? 
Community managers play a huge role in ensuring that your community meets the goals of the board members and the needs of the homeowners. 
Community managers have a deep set of skills when it comes to management, finances, accounting, business, and other necessary responsibilities. They are paid employees who generally do not live in the community they manage (unlike board members). 
The best managers have certifications and accreditations so when you are on the lookout for new management, always be sure to check for education and experience. 
What does a Community Manager Do? 
Since they are paid employees and have expertise in many different areas, the responsibilities of the community manager are all-encompassing. 
They deal with disagreements between neighbors, pest outbreaks, and even utility damage or collapse. However, the specific responsibilities of community managers will vary from association to association so no two community managers will have the same job.  
Here are a few key roles you can expect a community manager to fill: 
General Administration 
Answering calls and emails for board members, homeowners, and vendors. 


Documentation and maintenance records 


Update information in the community database 


Distribute violations and notices to homeowners 


Keep track of reservations and bookings 


Attend meetings and take minutes 


Screen prospective owners and compile applications 


Review proposals with board members 
Management 
Enforce association rules and regulations 


Follow up on homeowner reports and complaints 


Resolve conflicts between homeowners, board members, and vendors 


Schedule and perform monthly inspections 


Process work orders 


Gather bids for upcoming projects and present them to the board 
Maintenance 
Regularly check to make sure amenities are working properly 


Handle vendor contracts and contract negotiation
 
Schedule maintenance and repair 


Communicate with service providers 


Provide keys and access to shared spaces 
Accounting and Finance 
Collect and processing, assessments, and vendor payment 


Handle community funds and finance 


Prepare monthly and annual financial reports 


Advise board members on financial matters 


File tax returns 


Communicate with the association's attorney 


Keep track of government regulations to ensure the association is in line with laws 
Insurance and Loans 
Track insurance coverage and deductibles 


Document property assets and their values 


Handle special assessments and loans 


Prepare documents for loan applications 
Take Your Community Association Further with Association Management from Management Plus 
Your community association will only go as far as its management takes it. 
If your community is looking for better community management, go with the best. Go with Management Plus! We are locally accredited Association Management Company ® (AAMC®) through Community Associations Institute (CAI). 
At Management Plus, we understand that your community is not just a set of houses on a few acres of land. It is your home and as such, it needs care and attention to detail.  
When your community association is ready for the best in terms of community management, reach out to Management Plus!