Increase the Property Value of Your Community Association with Improved Building Exteriors
Increase the Property Value of Your Community Association with Improved Building Exteriors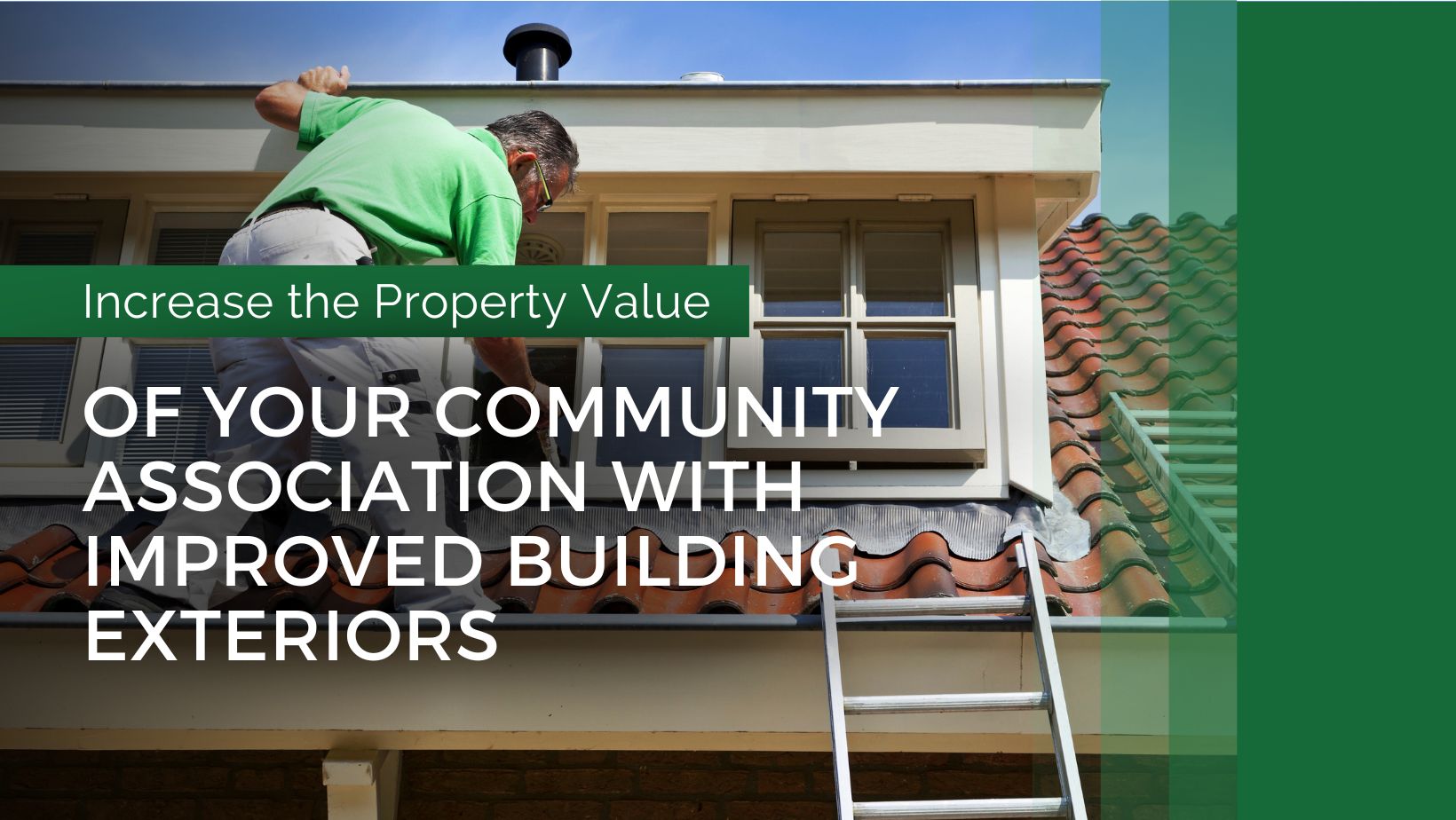 As an HOA board member, you know that anything you can do to increase the property value of homes in your community association is a huge win for you and your neighbors.
The single most effective way to boost your community association value is by improving the building exteriors of the homes and structures in your association.
However, many people do not know where to begin when they are looking to improve the exterior appeal of their homes.
Check out this guide for homeowners looking to keep their property value high!
If you are wondering about some effective upgrades you can make to catch the eye of passersby and get more in return when it comes time to sell your home, then keep reading and share this post with your community members at your next HOA meeting!
This post will go over five tips that have been proven effective when you are looking to upgrade building exteriors in your community.
Five Steps to Improve Building Exteriors in Your Community Association
Boosting your community's property is not always easy. However, if you follow these five tips, you will notice a boost in your community's value immediately.
Start with a thorough inspection
The first step in improving your building exteriors is to get a clear understanding of their current condition. This means conducting a thorough inspection of the exterior walls, windows, doors, roof, and, any other structural elements.
Identify any areas that need repair or maintenance, and prioritize them based on their impact on the overall appearance and value of the property.
Make necessary repairs
Once you have identified any necessary repairs, it's important to address them as soon as possible.
This could include fixing broken windows, repairing damaged siding or roofing, or replacing old doors. These repairs not only improve the appearance of the property but also protect it from further damage and help prevent costly repairs down the road.
Remember, fix what is most urgent first, flashier upgrades will come later.
Enhance curb appeal
Improving the curb appeal of your community association is another effective way to increase its value.
This could include landscaping, painting the exterior of the buildings, or adding exterior lighting. Simple updates like these can go a long way in enhancing the overall appearance of the property.
Upgrade common areas
In addition to individual units, the common areas of your community association can also be upgraded to improve their value. This could include updating outdoor seating areas, and playgrounds, or adding amenities like a pool or fitness center.
These upgrades not only add value to the property but also make it a more desirable place to live.
Consider energy-efficient upgrades
Energy-efficient upgrades not only help to reduce the community association's carbon footprint, but they can also save residents money on energy costs.
Some examples of energy-efficient upgrades include installing energy-efficient windows, upgrading to LED lighting, or adding insulation to the exterior walls. These upgrades can also make the property more attractive to potential buyers or renters.
Still not satisfied? Check out these five tips for long-term community success.
Improving Your Association's Value is Easy with Management Plus
Improving the building exteriors of your community association is an effective way to increase its value.
By conducting a thorough inspection, making necessary repairs, enhancing curb appeal, upgrading common areas, and considering energy-efficient upgrades, you can make your property more desirable and valuable.
When your association becomes more valuable everyone wins. The hard part is knowing where to start.
Planning is the hardest part! Here's how you can start.
That is where Management Plus comes in. Our expert team knows the right upgrades to make and how you can stretch your budget to get the most bang for your buck.
If you are a board member of an HOA in Cincinnati, Mason, Beckett Ridge, Fairfield, Landen, Loveland, Sharonville, Columbus, Monroe, Northgate, Hamilton, or Lebanon, then Management Plus is here for you!
Ready to improve your association's value in a meaningful way? Then it is time to reach out to Management Plus today!
Satisfied with the Management Plus difference? Leave us a quick five-star review on Google!
Also, be sure to follow us on Facebook and LinkedIn for more free property management tips and HOA improvement ideas!