How to Plan for Exterior Alterations
How to Plan for Exterior Alterations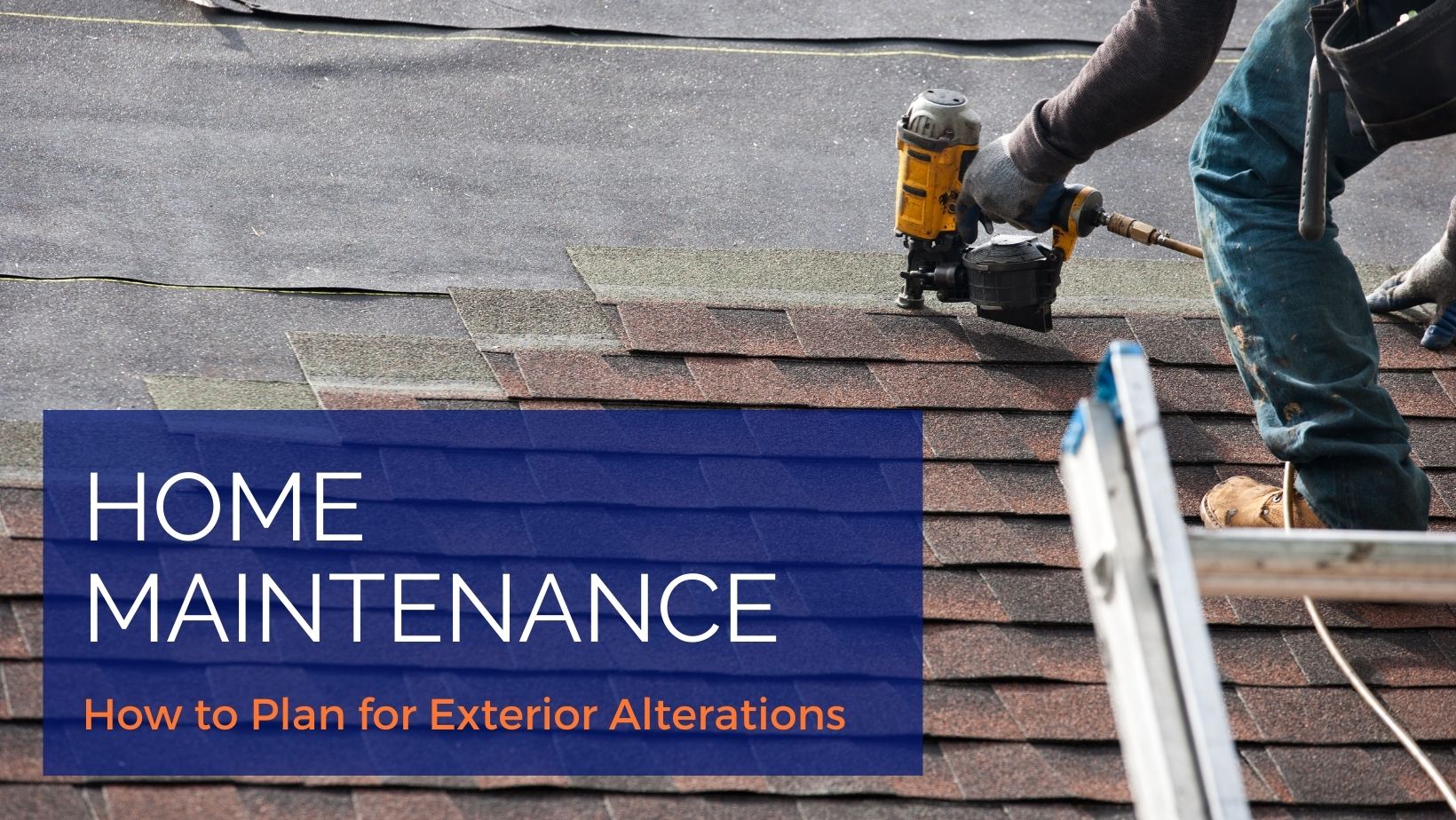 Everyone wants their home to look its best. But when you are in an HOA, you cannot always make dramatic changes at the drop of the hat.  
Your neighbors want their community to be beautiful just as you want your home to be beautiful. Unfortunately, scaffolding and heavy exterior renovations can be unsightly for your neighborhood's other residents.  
Because of this, there is a right way and a wrong way to go about exterior renovations when you are in an HOA.  
So how do you plan for exterior alterations the right way? 
In this post, we will go over how to go about altering the exterior of your home when you live in an HOA. 
How to Plan for Alterations the Right Way 
Although your home belongs to you, there are certain things that you cannot do without HOA approval. These measures are in place to ensure that everyone in your community has the right to a beautiful neighborhood. 
Here is a list of common projects that will likely need HOA approval: 
Painting your home 


Roof replacement 


Removal and replacement of landscaping 


New gutters 


New trim 


New front door 


Pergola or gazebo installation 


Patio installation 


Pool construction 


These alterations may seem minor, but you have to remember that they can often bother your neighbors or break up the visual consistency of your community. 
However, that is not to say that you cannot make these changes, you just need to submit an application and wait for approval before you can begin renovation. If you do begin these alterations before getting approval, then the work will likely be stopped, and you will have to revert the changes at your own expense. 
What Does an HOA Alteration Application Look Like? 
Your HOA likely has a committee that is focused on approving or rejecting renovation requests. This committee is responsible for reviewing your neighborhood's rules and ensuring that any alterations you wish to make fall in line with the regulations. 
But what does an alteration application look like? 
Usually, you will need to fill out the following blocks of information. 
The exact specifications of what your project entails. 
What do you plan to do to your home? What will the final result look like? What materials and colors will you use?  
Estimated timeline of your project. 
How long will your project take from start to finish? How many phases will this project have? Is it a one-weekend project, or will it take many weeks to complete? 
Who is doing the work? 
Will you be doing the alterations yourself? Or are you paying an expert? Can your neighbors expect amateur quality, or will your project be more refined? 
A Beautiful Home for a Beautiful Neighborhood 
After you submit your request, you can expect the committee to take between 30 and 60 days to respond to your request. Prepare yourself for either an accepted application or a rejection. Whatever the committee decides you must abide by their decision.  
If you are struggling to understand why you must go through this process to make changes to your home, consider how you would feel about your neighbors making alterations that you found unattractive.  
If you want an HOA that lays out fair rules and makes consistent upgrades to your community, then encourage your association to look into community management by Management Plus.  
At Management Plus we know that you take pride in your community. We take pride in it too! That is why we always put the needs of your neighborhood first to ensure that you get more out of your HOA.  
If you are ready for a community upgrade, then it's time to reach out to Management Plus.