Tips for Property Owners to Keep up the Value of their Home
Tips for Property Owners to Keep up the Value of their Home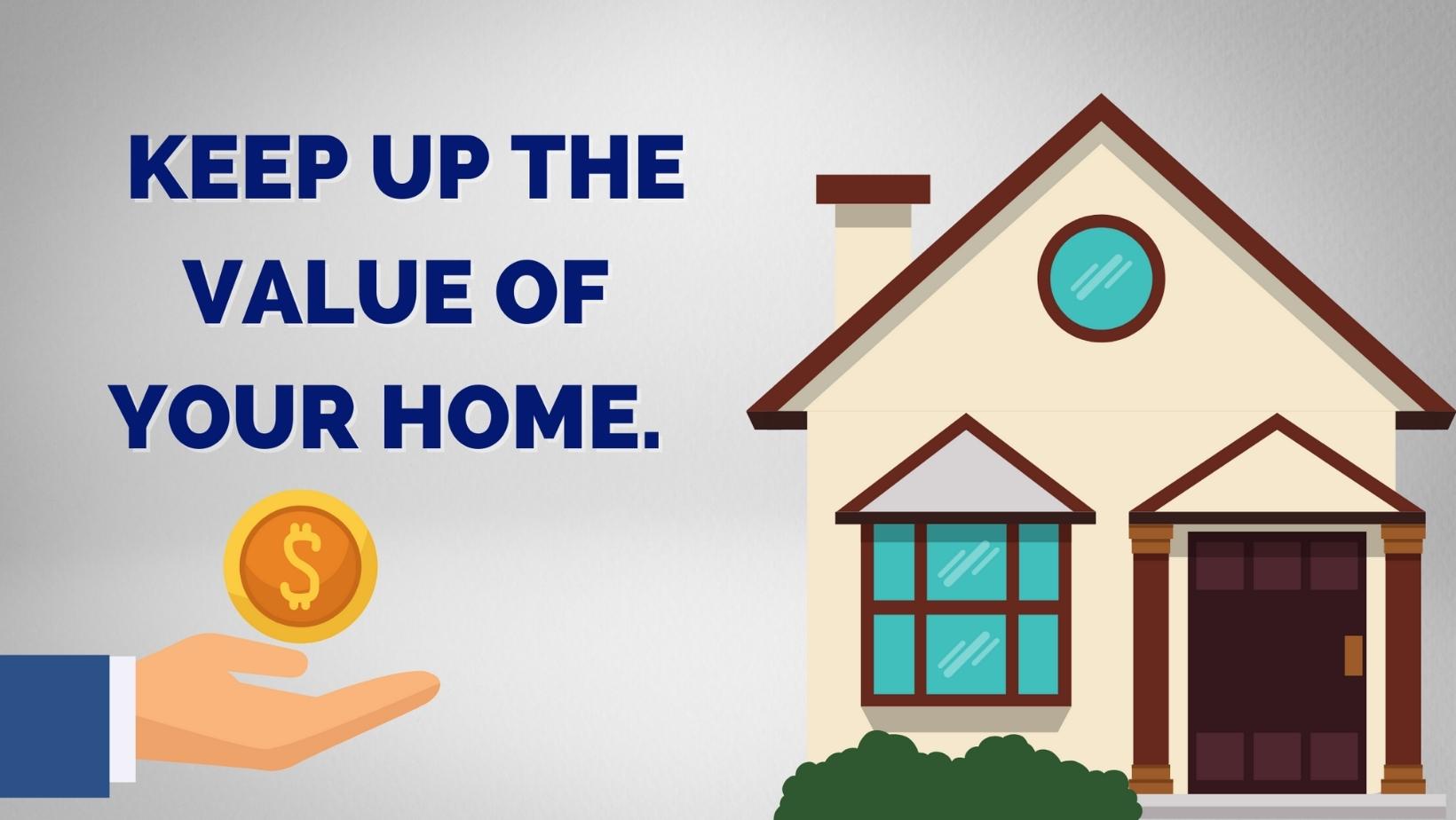 What every Property Owner must do to keep up the Value of their Home
Increased Equity is not Enough
Any wise homeowner knows that to recoup the value of their investment they must not only increase the equity of their home, but they must also make improvements to their property itself.  
70% of homeowners think that their home is their greatest asset. However, if you are not making consistent and meaningful upgrades to your home, your greatest asset may be losing value. 
Whether you are looking to sell, or simply live-in style, simple upgrades can have a substantial effect on your lifestyle and your wallet. This brief article will outline a few tips you can use to maintain and increase the value of your home.  
If you are aiming to sell, one of the most effective actions you can take is to upgrade your appliances. Stainless steel is highly trendy and can improve the look of your kitchen. This is key to increasing the value of your home as buyers and appraisers are attracted to a modern look.  
Quartz countertops match any style and provide you with a sleek, modern look. Not only that, but they are also sturdy and will not scratch or crack from daily use.  
Also, consider upgrading your doorknobs and locks to brushed nickel to give the impression that your doors are brand new.  
If you plan to stay in your home for years to come, opt for more sustainable appliances that will last you longer with a better effect.  
From your microwave to your furnace, more eco-friendly appliances increased the perceived value of your home. In addition, more sustainable features decrease your utility bills and reduce waste and carbon emissions.  
Also, consider getting a smart thermostat as it can automatically regulate the temperature of your home in conjunction with the outside temperature to ensure you are always comfortable. Not only will it improve energy efficiency, but it will also give you increased value for as long as you live in your home.  
Curb Appeal is the Real Deal
You have heard real estate agents laud the effect of curb appeal on the value of your home, but it has more of an impact than most people believe. Consistent improvements to your lawn and the front of your home give the overall impression of cleanliness and high standards.  
Simple improvements to make include planting flowers in a garden bed, replanting any dead patches of grass, and power-washing your walkways, brick, and siding. 
Focus on the Kitchen and Bathroom
Improvements to your kitchen and bathroom most easily give the impression of a recently upgraded home. Not only that but the appliances of the kitchen and bathroom are the first to become outdated, so upgrading every few years is important.  
You don't need heated floors or marble countertops to increase value. Modest mid-level renovations give more relative value to your home than high-level upgrades when compared to the cost of renovation.  
Increase your Finished Square Footage
If you have an unfinished basement, one of the best, low-cost ways to improve your property value is to furnish the empty space. This provides another livable floor to your house and if you add a bedroom to a finished basement, you can add over 100 square feet (about the area of an apartment bedroom) to your home's livable space footprint.  
Many homes are priced by livable square footage multiplied by comparable rates for other homes in your area. Because of this, any upgrade you can make to your total square footage is the best way to add value to your home.  
Fresh Paint gives a Fresh Look
A fresh coat of paint gives your home the impression of value at a relatively low cost. Consider painting bedrooms, living rooms, doors, hallways, and the exterior of your house. Fresh paint fills in small cracks and imperfections in your walls and can create the illusion of light and space in otherwise gloomy rooms.  
In addition, new paint can transform old surfaces to make them look brand new. This will make your home feel more modern without having to pay for expensive repairs.  
Home is where the Heart is
It is important to remember that whether you are trying to sell or intend to live in your home for many years, small, regular improvements will keep your property value high and improve the overall quality of life for the resident.  
Modest, low-cost improvements often go further than monumental, flashy improvements when you recoup your investment. It is also important to remember that prospective buyers appreciate reliable upgrades as it ebbs their fears of constant maintenance or even emergency repair.  
If you are looking to improve the value of your home or want other tips on improving your lifestyle, get in touch with Management Plus. We are eager to give you the benefit of more than 100 years of collective community management experience and get you on the path of increased value.