How do I Maintain my HOA Common Areas?
How do I Maintain my HOA Common Areas?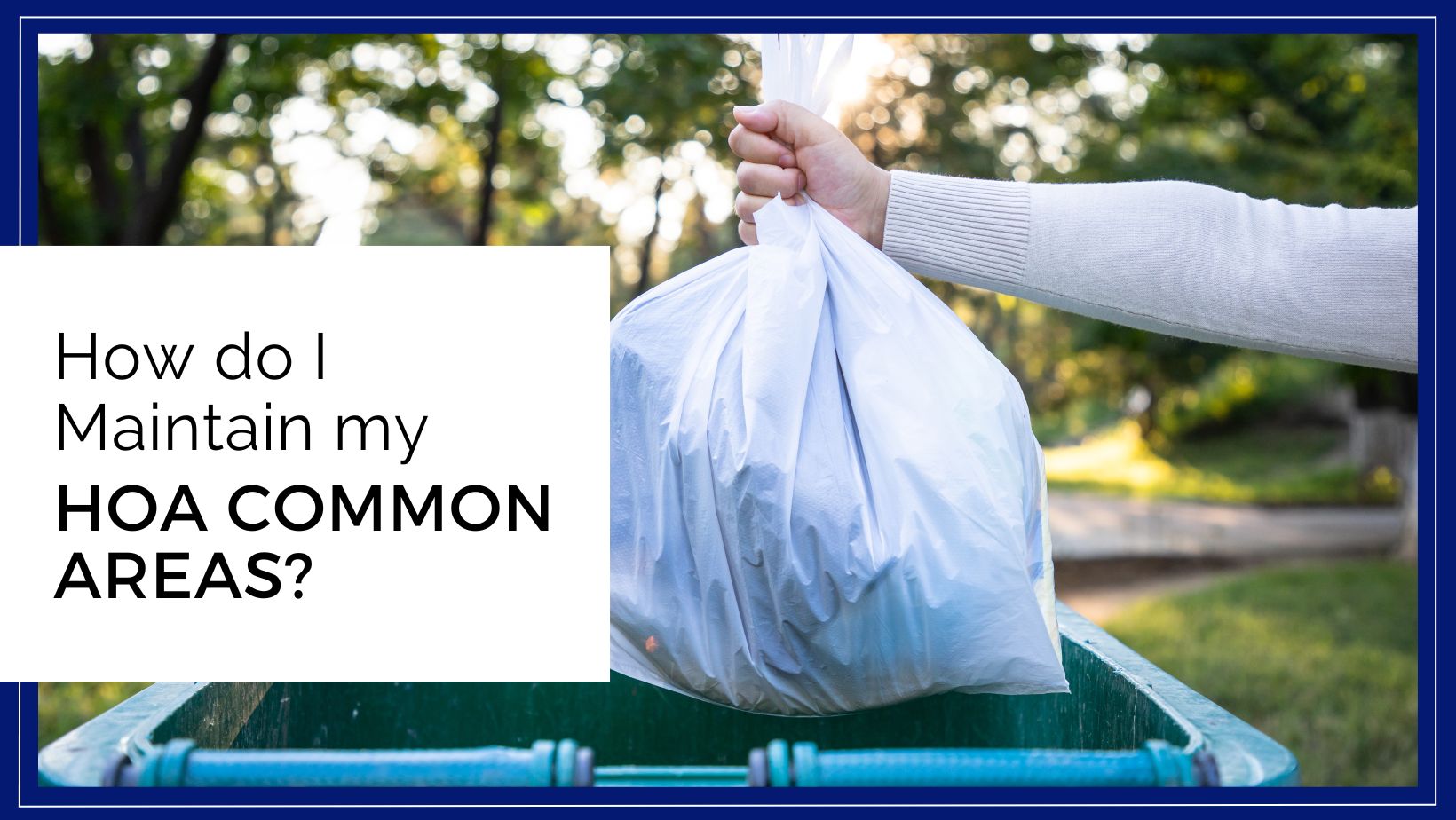 Common areas are some of the most treasured and valuable parts of your HOA.  
They are places for community members to gather and bond over fun activities.  
Maintaining your HOA common spaces is key if you want to keep your HOA value high and your members happy.  
However, it can be hard to form a solid maintenance routine. Because of that, keeping your common areas well-maintained does not always go as planned.  
What tasks do you need to do to maintain your HOA common area? And how do you make a maintenance routine for your HOA common area? 
Need a boost for your HOA's value? Here is our guide for doing just that with more amenity options! 
In this post, we will answer the above questions and tell you the best practices for HOA common area maintenance.  
Three Tips for Maintaining Your HOA Common Areas 
Every HOA is unique. That means no two associations will have exactly the same common spaces.  
Budgeting issues? Here is how you prepare a budget for your condo or HOA! 
HOA common area property management can be hard, especially if you have unique common areas that you struggle to plan for.  
Let's take a look at three tips that will help you with your HOA community maintenance.  
Create a Maintenance Schedule for Common Amenities 
You likely already have a maintenance schedule for your common areas, but if you notice your common areas are not quite as clean as they used to be, then it is time to revisit that schedule.  
Indoor spaces will need a light clean every day they are open, and a deep clean once per week.  
Outdoor spaces might only need to be cleaned once per week, so long as trash cans are present, and your community does not have a littering problem. 
A light clean should consist of a quick HOA common area safety check and picking up any trash and cleaning up messes.  
Do the following for a light clean: 
Pick up litter 


Change trash bag (if full or near-full) 


Sweep the floor 


Wipe down surfaces 
For a deep clean of your HOA common area, the following should be completed: 
Sweep and mop the floors 


Wipe down the trash can and change the bag 


Check batteries for battery-powered devices 


Dust all surfaces 


Check for exposed wires or sharp edges 


Sanitize all surfaces 
You may need to do less or more for your daily or deep cleans. Always follow your HOA common area regulations and best practices.  
Implement Sustainable Landscape Practices 
Sustainability is a huge part of properly maintaining your HOA common spaces. HOA common area maintenance and cleaning are the first step, the next step is ensuring that your association is not wasting resources or materials.  
Consider your plastics consumption first.  
If you have plastic water cups available, consider switching to a more sustainable option like aluminum bottles or a drinking fountain. 
You will next want to make sure you are not wasting water. Green lawns are attractive, but if your sprinklers are running all hours of the day, you are throwing fresh water down the drain. Investing in a smart water system can help regulate your water consumption and ensure that your water use is more efficient.  
Reducing your waste and making your HOA more sustainable is one of the best common area management tips available to you. The less you waste the happier your community. 
Spent a Little Extra Time on the Pool 
If your HOA has a common pool area, then come summer (and other warm months) you will need to spend a little extra time maintaining this space.  
You might consider hiring some part-time staff who only focus on pool maintenance. 
Otherwise, the pool will need multiple cleanings per day. You can set a schedule to take turns among your HOA employees, or ask for help from community members.  
Regardless, pool maintenance is an HOA common area safety must. If your pool is poorly maintained, then an accident is waiting to happen. 
Management Plus is Here to Help Maintain Your Community  
Maintaining your community's common spaces is no easy task. And if your association is low on resources, employees, or time, it can become an impossible task.  
Why partner with a community association? Here are the top reasons! 
That is where Management Plus comes in! Our team of expert property managers will take the load off your board's shoulders to ensure that you have time to get back to what is important, keeping your community clean and thriving.  
If your association could use a little extra help, then it is time to reach out to Management Plus today! 
Satisfied with the difference Management Plus has made in your community? Leave us a quick review on Google here! 
Also, be sure to follow Management Plus on Facebook and LinkedIn for more free property management tips!