Top Benefits of working with a Community Association Management Company
Top Benefits of working with a Community Association Management Company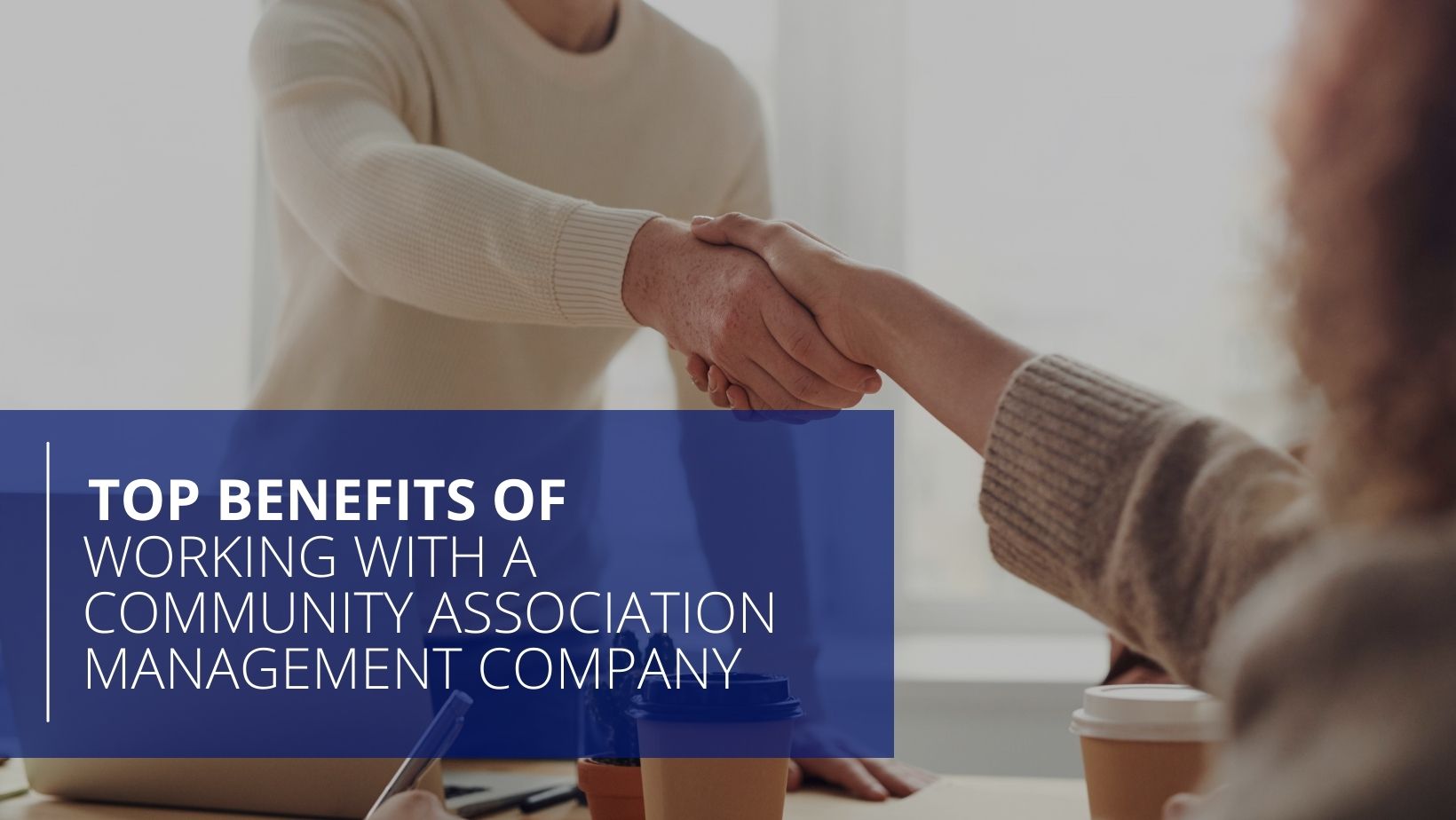 Your community is unique. The people who live there, the houses, and even the shared community spaces are not found anywhere else on Earth.  
That's why you need responsible and thoughtful community association management that understands the needs of your community and the best path for future growth and development. 
Because your HOA controls the future of your community, you don't want to entrust its management to just anybody. You need an Accredited Association Management Company® you can trust.  
But what can an Accredited Association Management Company® do for your community that other association management cannot offer? 
Read this post to find out the benefits an Association Management Company can provide your Community Association.  
Better Association Management Starts in Your Community 
Your Association Management Company is responsible for providing services to your community as per a predetermined agreement. What this means is up to each individual community.  
Here is what an Accredited Association Management Company® can offer your community.  
They can Offer Professional Legal Guidelines 
Accredited Association Management Companies® can offer you advice on local and state laws that affect your community. Not only that, but Association Management Companies stay up to date with new laws, so your community will never be left exposed.  
Association Management Companies help ensure that residents and members observe the law, so there is never a doubt in your mind whether your community is on the right track.  
Working with Contractors is a Breeze 
Accredited Association Management Companies® oversee contracting responsibilities for regular maintenance and special repairs.  
This includes the following services: 
Garbage collection 


Building services 


Structural repair 
Association Management Companies handle these responsibilities to ensure that residents are not scrambling to make sure that their safety and comfort needs are met. Not only does it take the burden off of residents, but the community association can also be sure that these important responsibilities are handled promptly and efficiently. 
You can be sure that the Community is Maintained 
An Accredited Association Management Company® makes sure that your community and the environment are handled thoughtfully and responsibly. They help you make sure that the community environment is safe, healthy, and favorable to residents by ensuring that water is clean and the air is free of pollutants. 
Obtain a Higher Level of Community Appeal 
Keeping the community in the best shape possible can be a struggle when association management is left to residents. Residents have full-time jobs and families to look after, they do not have time to go over all the minute details of community management.  
Accredited Association Management Companies® give communities an extra hand where they need it most, by ensuring that the neighborhood stays beautiful and inviting.  
Association Management Companies contact and work with local vendors to handle the hard work that is necessary for maintaining your community's beauty. They find the best vendors for each maintenance task and only work with qualified, competent, and reliable companies.  
Community Rules are Easily Enforced 
An Accredited Association Management Company® will handle the hardest part of community management, ensuring that residents and tenants operate in accordance with rules.  
It can be burdensome for HOA volunteers to enforce rules because they do not want to get on bad terms with their neighbors.  
One of the biggest benefits of hiring an Association Management Company is that they will enforce the rules and issue fines so that residents do not have to.  
While residents still vote on and decide community rules, it is the Association Management Company that enforces them.  
Community Management is Easy with Management Plus 
Your HOA is there to ensure that your community is well-run and appealing.  
However, if your association management is relying on community volunteers, then important responsibilities will quickly slip through the cracks.  
Don't let important jobs go by the wayside, hire an Accredited Association Management Company,® like Management Plus.  
Management Plus is the only local Accredited Association Management Company® in the Cincinnati area and with good reason. We go the extra mile to ensure that your community management is tailored specifically to your community.  
Help your community take the next step towards greatness, reach out to Management Plus today!