Increase the Property Value of Your Association with Amenity Options
Increase the Property Value of Your Association with Amenity Options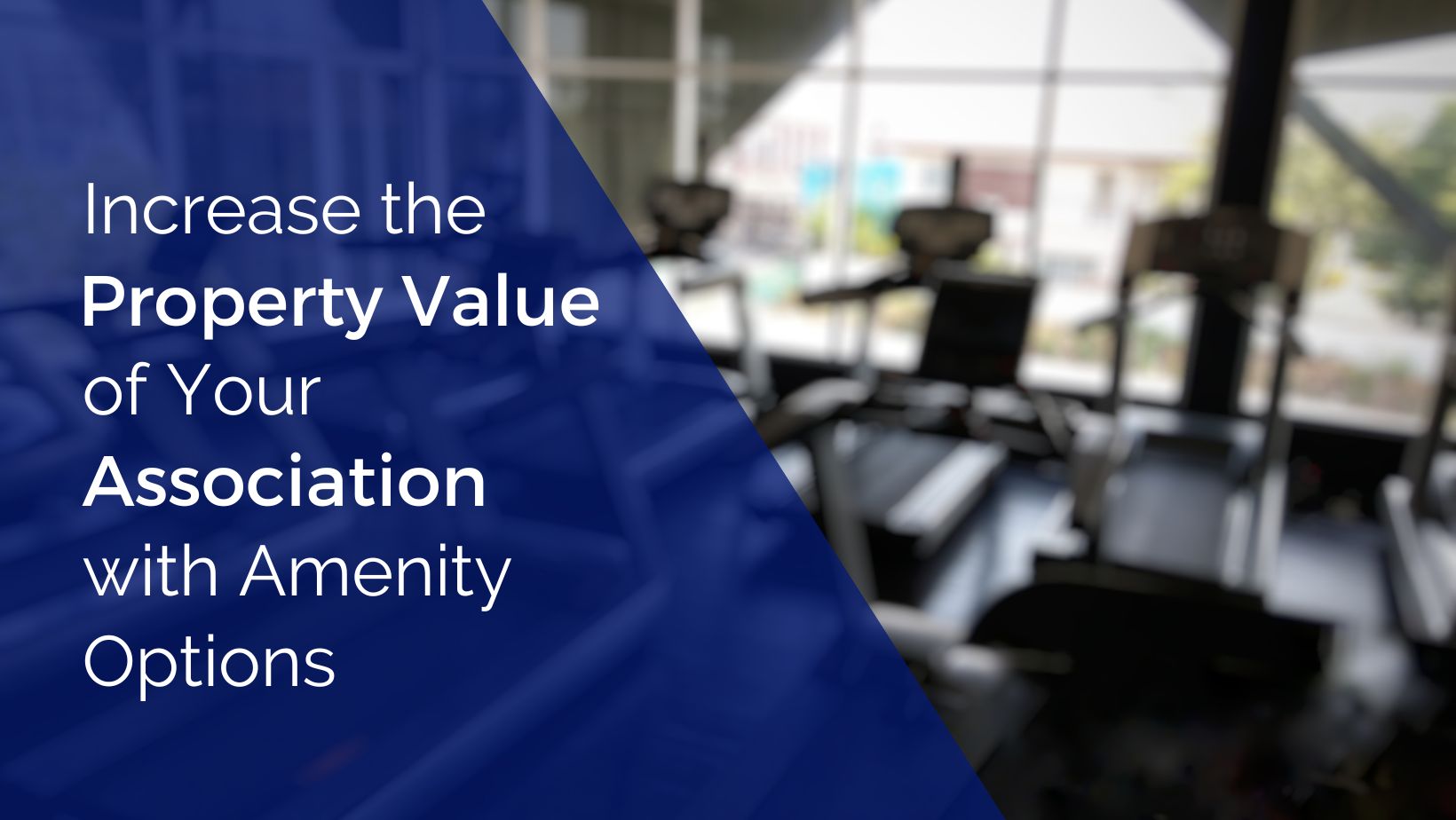 If you are part of an HOA or community association, then you know that when one property in your community increases in value, it has positive effects on the entire neighborhood. Likewise, if community amenities are improved, it can pay off in a big way for everyone.  
Prospective buyers will value homes in communities with excellent amenities higher than those communities whose amenities are lacking.  
Community pools, playgrounds, parks, and nature trails are all factors that can increase the value of individual properties and the community association as a whole.  
In this post, we will break down the amenities you can install in your community to have the most profound impact on your HOA's value. Keep reading for the best suggestions to pitch at your next association meeting. 
How to Increase the Value of Your Homeowners Association 
When you increase the value of your association it does two things.  
First, your community will attract more potential buyers, leading to faster sale times for residents' homes.  
Second, each individual property will increase in value meaning property owners will get a higher return when they sell their homes.  
Here are some of the best amenities to implement in your community to boost your association's value.  
Fitness Center 
In recent years, health has become an increasingly important topic. One way to help ensure that your association members' needs are met is by installing a fitness center in your community. 
Gym memberships are expensive, prospective buyers will be enticed to buy property in your community if they know that access to a fitness center is a perk of ownership. 
Outdoor Recreation Areas 
Coming in second on our list, outdoor recreation areas are a popular draw from new homeowners. Many people enjoy spending time outdoors and a built-in outdoor recreation area will give residents a space where they can relax, exercise, and explore.  
This can come in the form of a hiking trail, a small park, or a basketball/tennis court. Ask about your resident's needs before you make your decision. 
Pet and Child-Friendly Amenities 
Many residents and prospective buyers own pets and have young children. Providing a space where residents can spend time with their pets and kids is a huge perk, especially if they do not have to drive to get there. 
Examples include mini dog parks, playground areas, indoor game rooms, and entertainment centers. These are all great choices to help homeowners spend time with their loved ones.  
Village Centers 
There is nothing better than a close-knit community. Creating a village center where residents can congregate is a great way to boost your community's appeal and ultimately its value.  
You can include features like coffee stands, convenience stores, laundromats, picnic areas, barbecue areas, and more. It all depends on what your residents want and what type of homeowners you want to attract.  
Management Plus Helps Boost Your Community's Value 
Knowing what's best for your company can be hard. HOA board members can find it difficult to know what is best for their community association. We provide professional guidance and support to help you make informed decisions for your neighborhood or condo association. 
If you need an extra hand with property management in your community association, Management Plus is here to help! Local to Cincinnati, Ohio, we are Ohio, Kentucky, and Indiana's leading association management company.  
We help community associations attract new residents, retain current ones, and make day-to-day association management easier for board members.