Renovating a Home in an HOA: What You Should Know
Renovating a Home in an HOA: What You Should Know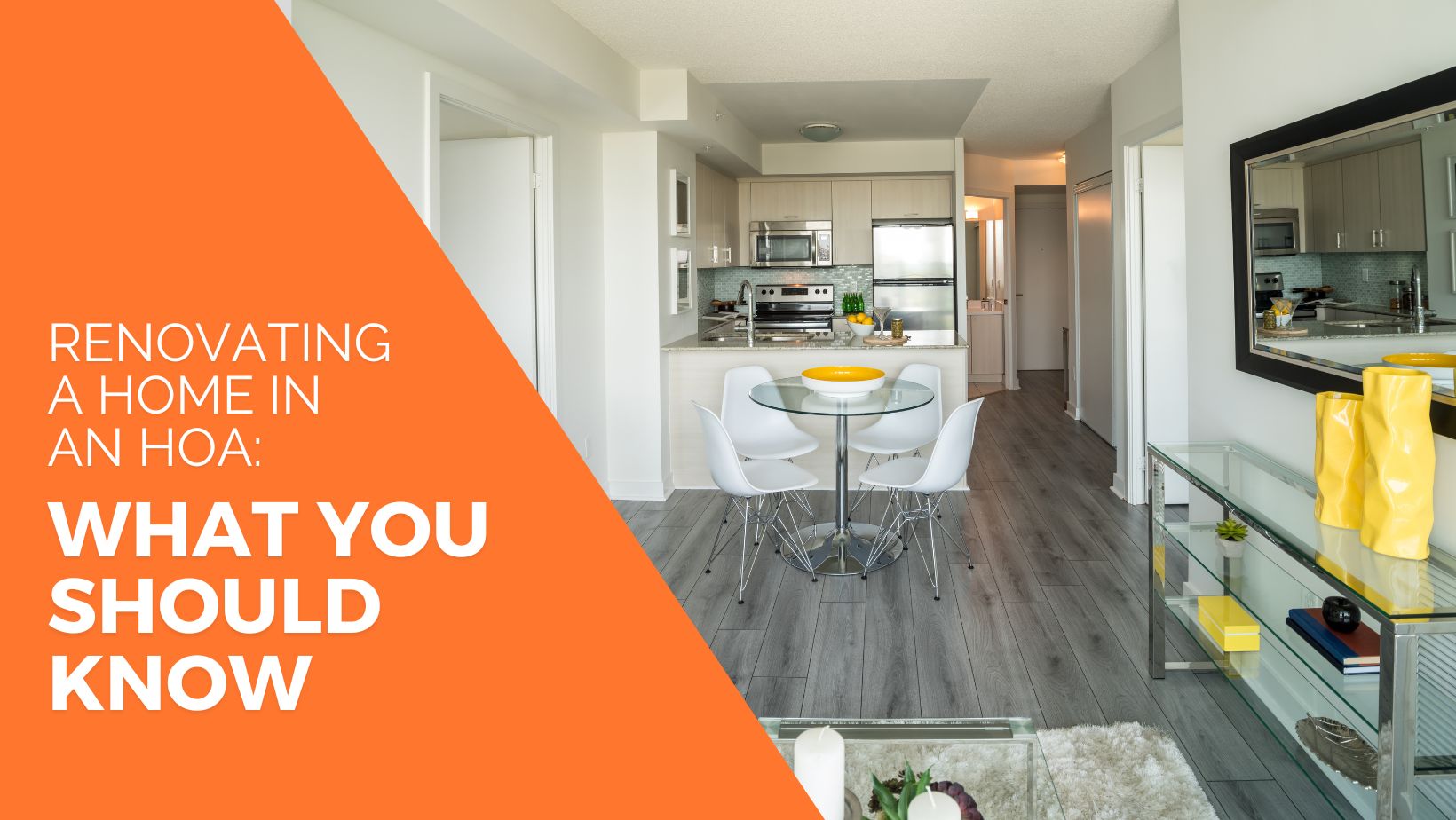 Living in an HOA provides many benefits to homeowners, including access to superior amenities, low upkeep costs, and a community with agreed-upon rules and conditions. 
While HOAs do provide unmatched consistency, they also set boundaries about what homeowners can and cannot do to their homes.  
If you plan on remodeling your home and you live in an HOA, you need to be aware of your association's rules about renovations. This includes both outdoor and indoor renovations.  
Whether a specific renovation is allowed or not, you will likely need to fill out an application before any work can be done.  
In this post, Management Plus has assembled a guide to help you navigate the process of home renovation in an HOA.  
Your Guide to Home Renovation in an HOA 
For home renovation, we split work into two categories, outdoor renovations, and indoor renovations.  
In your HOA, outdoor renovations will certainly require a permit. This includes painting your house, changing your roof, replacing your front door, or even adding or removing a fence. You need approval from your HOA before you do any outdoor renovations.  
Outdoor renovations also cover any landscaping. Anything further than the general landscaping will likely require a permit. This includes hardscapes. 
For any outdoor renovations, your HOA will also require that you hire a professional provider. That means you likely cannot do your hardscaping or replace your roof yourself.  
Many indoor renovations will also require a permit.  
Indoor renovations that require a permit include any electrical work, structural changes (removing walls, plumbing, adding a new room), and flooring changes.  
Minor changes (like painting your walls, or new baseboards) will likely not require a permit. When in doubt, consult your HOA manual or ask an expert.  
How Do I get Approval from My HOA? 
The process of getting approval from your HOA is often a simple one.  
However, every HOA is different, so be sure to check the intricacies of your association.  
Here is how the process generally works.  
Start by filling out a form with as much detail as possible. 
Include a timeline of when and how the work will be done, what specific changes will be made, how it will affect the community and the hours in which work will be done.  
Get approved by your HOA.  
This is the easiest step. Once you have submitted your application, wait for your HOA to get back to you. They will either accept or deny your application. 
Get signs to mark off the working area.  


Once you have been approved by your HOA, you are responsible for ensuring that the work is done safely. Get safety signs to let community members and workers know where work is being done.  
Prepare your area for renovation.  


This includes finding a team of professionals to perform the renovation. Once the workers are ready, clear your area of extra items (furniture, shrubs, garden tools) and let the pros get their work done.  
Mistakes to Avoid with HOA Home Renovation 
The number one thing to avoid? NEVER start renovation before you get approval. If your HOA catches you renovating without permission, you will be forced to stop the work and might even be charged a fine.  
Next, make sure you don't leave areas where work is being done exposed or unlocked. This is where the signs you bought will come into play.  
Finally, be sure to alert your HOA when work is done. This will complete the process and keep them from checking up on you.  
Renovate Your Home the Right Way in Your HOA 
HOAs provide consistency, amenities, and other cost-saving benefits. However, they do restrict your freedom when it comes to renovating your home and property.  
Homeowners need to get permission from their HOAs before they perform any renovations.  
Many HOAs struggle to get permits approved in a reasonable timeframe. This can lead to homeowners getting irritated and dissatisfied with their HOA.  
Sometimes your board members need help. That's where Management Plus comes in.  
At Management Plus, our skilled property management professionals will help your board manage its responsibilities and will assist with renovations for amenities and other community utilities.  
If your HOA could use a boost, then it's time to reach out to Management Plus!