Tips for Keeping Your Home Maintenance Costs Low
Tips for Keeping Your Home Maintenance Costs Low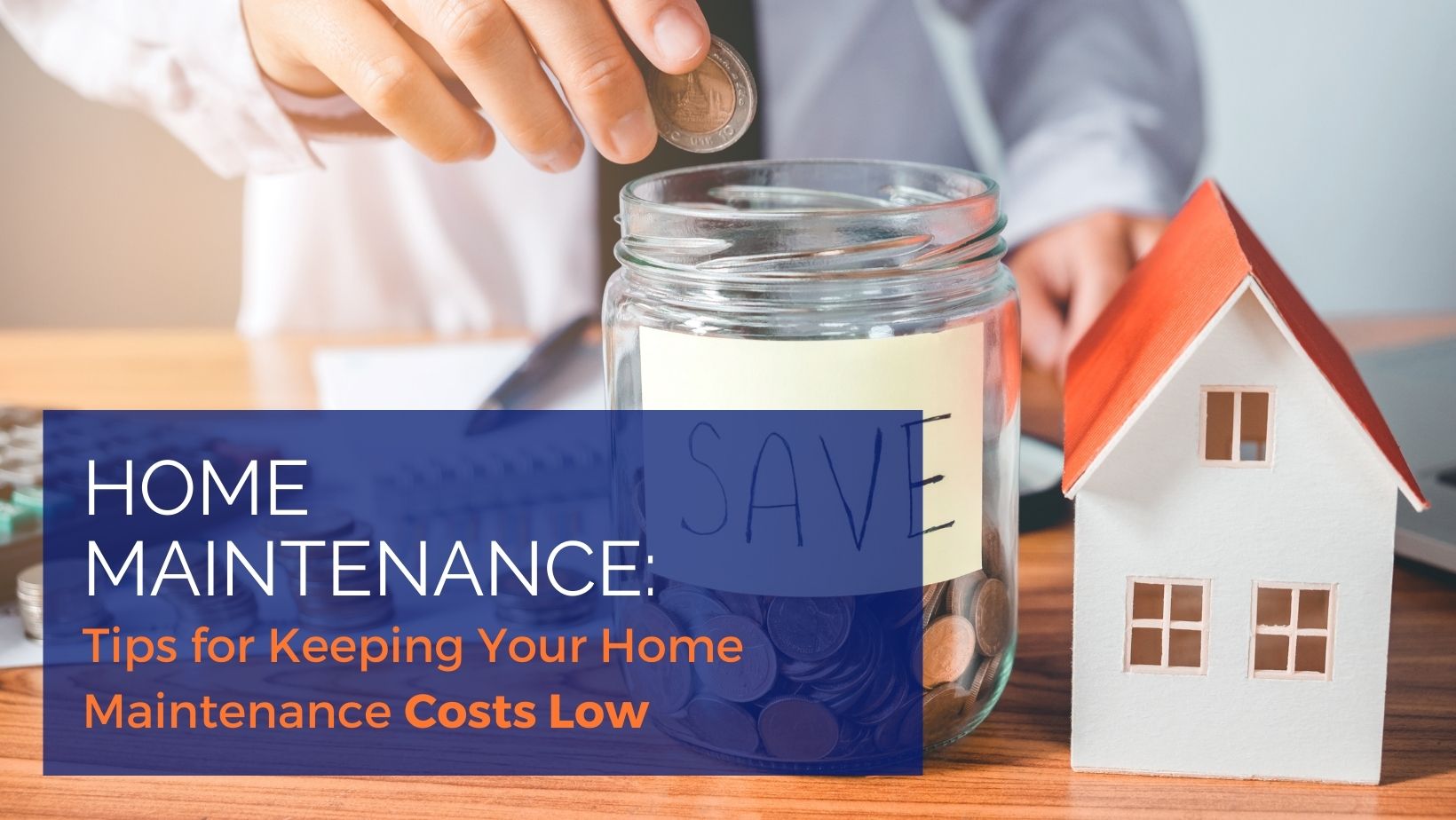 What would you do if you could decrease your yearly home maintenance costs? Would you go on a longer vacation? Upgrade your car? Maybe even take on a new hobby?  
Many homeowners are not aware of how much they could save on yearly home maintenance because they lack a thorough budget and a sound strategy.  
This post will give you a few tips to help you save on yearly home maintenance and provide you with peace of mind. 
Low Home Maintenace Tips 
Create a Yearly Home Repair Budget 
It's important to have a yearly home repair budget. A good way to start is by making a list of all the things that need fixing or checking on, and then estimating quotes for each item. The most expensive items will be your highest priority, while less expensive items can be scheduled at later dates. 
Once you've got your list together, add up how much each repair will cost and then divide it by 12 months. That's how much money you should set aside for maintenance each month. If there's any extra money left over at the end of each month, put it towards other repairs or improvements.  
Insulate Against Water Damage 


Water damage can be a nightmare. Properly insulating pipes can help ensure that any leaks or bursts result in minimal expenses. 
Water pipes are most vulnerable when they are exposed to extreme temperatures, so insulating them in unheated areas such as the attic, basement, and crawl space is an important step toward preventing expensive water damage.  
The best way to insulate pipes is with high-quality foam insulation such as Roxul Safe 'N' Sound or Owens Corning 703. You can also use spray foam, but it must be applied carefully because it expands quickly and can cause serious harm if it gets on your skin or in your eyes.  
Check Your Roof Regularly 
Your roof protects your home from the elements. A damaged roof can rack up thousands of dollars in extra repair costs.  
Be sure to check the shingles on your roof, as well as any flashing that may be loose. If you notice any leaks, repair them immediately and don't wait until they get worse. 
Keep an eye out for mold and mildew (which can cause health concerns), as well as damage from falling branches or hail storms. 


Don't Leave Hot Appliances Unused for Too Long 
If you're leaving your home for an extended period, consider turning off the hot water tank for a few days before you leave. You can also turn off your dishwasher and shut off the power to any other appliances that use hot water (like a washing machine), so they don't waste energy while you're gone. 
It's not just electricity and gas that waste money when left on; things like stoves and ovens also need to be unplugged. Double-check everything before locking up your home for longer than a week or two—you'll save yourself some dollars once you get back home! 
Keep an Eye on Your HVAC System 
Make sure you check your HVAC system regularly, especially during summer and winter. 
If you haven't had a professional inspect your A/C and heating unit in the last year or so, it's time to do so.  
A trained technician can help identify problems before they become expensive issues. They will also be able to advise on what type of maintenance is needed.  
Don't Let Your Home's Plumbing Remain a Mystery 
A well-maintained plumbing system can help your home's waterlines run smoothly for years. 
Use these tips to help better acquaint yourself with your home's plumbing. 
Turn off the water during repairs. If you have a leak or are doing work under the sink, it's best to turn off the water completely and let it run down until it dries up before turning it back on again. 


Replace aerators for a quick boost in water efficiency. A single faucet aerator can waste up to 20 gallons per day if left untouched—that's about 5,000 gallons per year! Replacing old aerators with new ones will help save this precious resource while also saving on your utility bill at the same time. 


Have a map of your home's waterlines. Know where the pipes run in your house, so you are not caught off guard if one leak or becomes clogged.  
Keep Your Costs Low with Better Home Maintenance 
Home maintenance is an important issue for many homeowners. If you are neglecting issues and allowing problems to build up, then you will end up costing yourself more money in the long term.  
Prepare a yearly or monthly budget and stick to it. Stay under budget, if possible, but use the money you have set aside to fix issues and perform regular checkups. 
Do you want a property management team that helps make it easy to make sure that your home is well-maintained? Look no further than Management Plus. We are Cincinnati's number one property management team and with good reason.  
Management Plus helps ensure that your community works for all residents, allowing you to focus on looking after your home.