How to Prepare Your Home for Winter
How to Prepare Your Home for Winter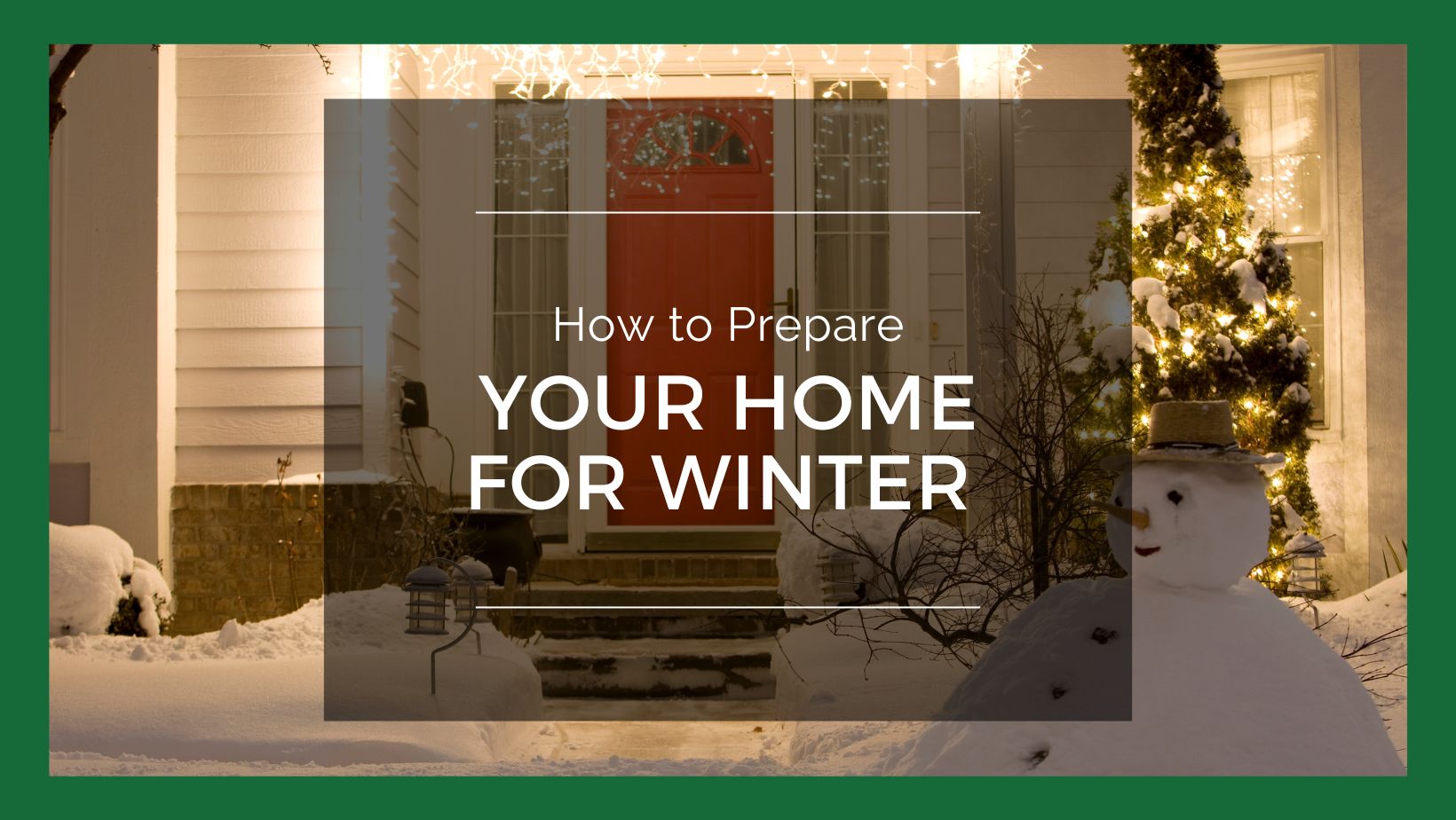 As Autumn draws to a close, we prepare ourselves for the fun and merriment of the holidays and the pillowy white snow that will come with it.  
However, as beautiful and enchanting as winter can be, it can also cause irreparable harm to your home if you do not properly prepare.  
The good news is that preparing your home for winter is not overly challenging, so long as you identify the tasks that need to be completed. 
In this post, we will go over the top tasks you must complete preparing your home for the coming winter.  
Your Guide to Preparing Your Home for Winter 
Winter is right around the corner, and the best time to prepare for the coming cold weather is right now. 
Do the following tasks for your home if you haven't already. 
Winterize Your Home 
Winterize is a sort of "catch-all" term that addresses protecting your home from seeping cold air and freezing water.  
Do the following to winterize your home: 
Install new weather stripping and replace worn-out weather stripping 


Check insulation and replace any deficient insulation 


Check storm windows and make sure they are efficient at keeping out cold air and water 


Insulate water lines along exterior walls 


Clean out your gutters to ensure water can flow smoothly 


Check your roof for signs of damage and repair holes or leaks
 
Check and Maintain Your Heating Systems 
Homeowners have different methods of keeping their homes warm. It is always best to have a professional tradesperson inspect your heating system before winter arrives.  
Do the following to ensure your heating system stays healthy all winter long.  
Have your heating system professionally serviced by a professional to ensure it is clean, works properly, and is ventilated to the outside 


Inspect and clean your fireplaces and chimneys 


Be sure you have an alternative heating source and alternative fuels available (in case your main system goes out) 
Be Sure Your Home has Smoke and CO Detectors 
Fire and carbon monoxide are threats to your home and family. Be sure you have the proper equipment to detect them before they can cause harm. 
Install a working smoke detector on every floor of your home (every room if you want to be cautious) and check the batteries once per month 


Install CO detectors near common sources (furnaces, fireplaces, and more) and check the batteries monthly 


Learn to spot the symptoms of CO poisoning (headaches, dizziness, weakness, upset stomach, vomiting, chest pain, and confusion) 
Trim Tree Branches 
When water freezes and thaws, it can cause old tree branches to become hazardous. A winter storm is all that is needed to knock a heavy branch loose and cause serious damage.  
Do the following. 
Make sure any tree branches are at least three feet from your house 


Hire a professional tree trimming service to come out and trim any dangerous branches 


Make sure tree branches are not depositing water on your roof 
A Safer, Winterized Community with Management Plus 
Preparing your home for winter is only the first step. To ensure your community is prepared for winter and safe when the cold weather comes, you need association management you can trust.  
When you are looking for the best in terms of HOA management, look for Management Plus.  
We help you winterize your community, and when you partner with Management Plus you can get snow plow information and alerts in the portal login on our site.  
When it comes to trusted property management of your community association in Ohio, Kentucky, and Indiana, Management Plus is the perfect community association management company for the job! 
Ready for superior community association management? Give us a call at 513.772.2570! 
Are you satisfied with the Management Plus difference? Leave us a review on Google today!