How to Host a Successful Post-COVID Event
How to Host a Successful Post-COVID Event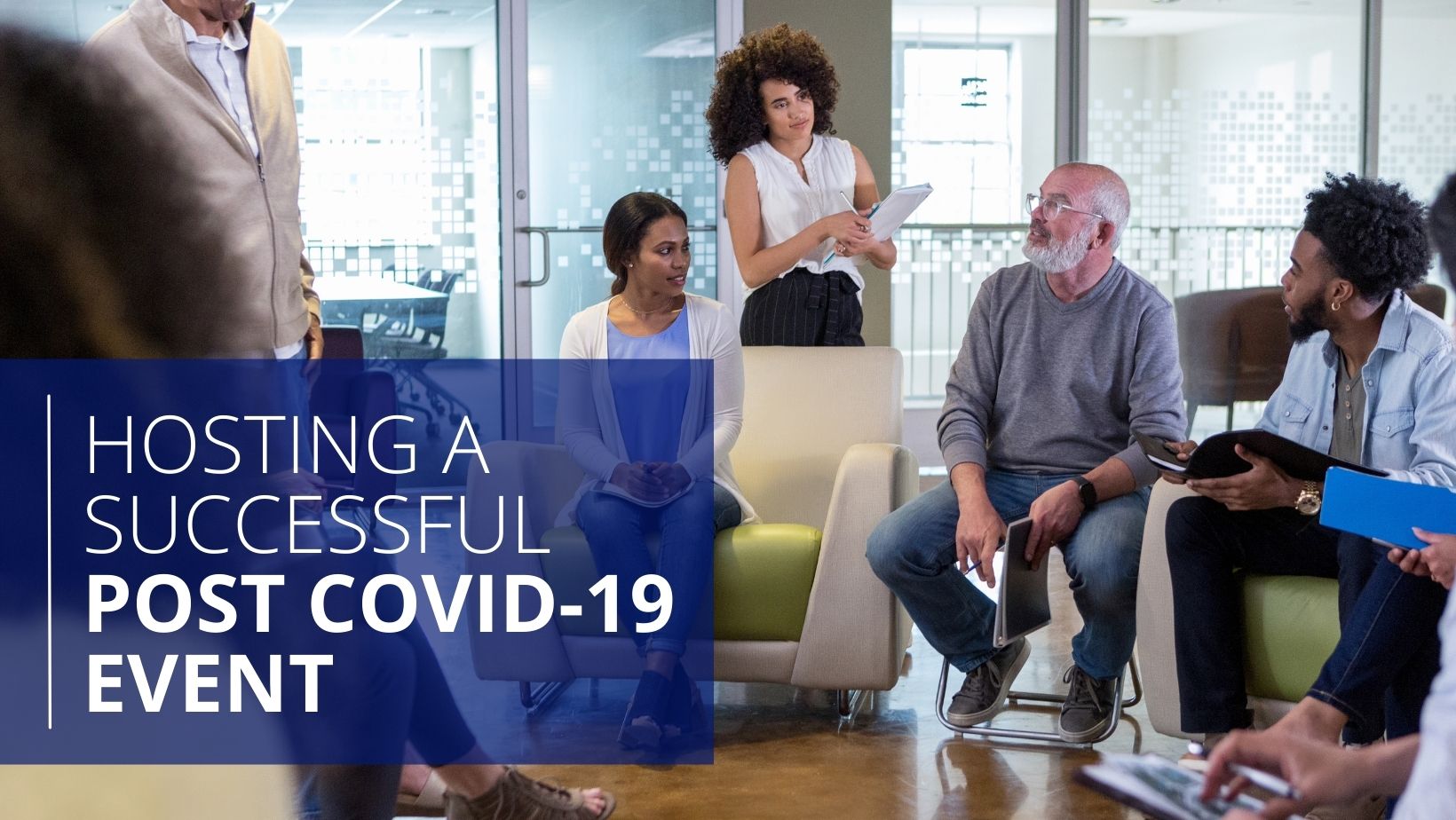 The COVID-19 pandemic had unprecedented effects on all aspects of our lives. It may be difficult to grasp the scale to which COVID changed the lives of your Homeowners Association members.
As we look onward to a post-COVID life, we must be cognizant that many HOA members are still working to recover financially and emotionally.
While it is tempting to immediately seek a pre-COVID normal of regular board meetings and budgetary discussions, re-establishing the community must come first.
One of the best ways to re-foster a sense of community in your HOA is to host an in-person event designed to refocus the goals and draw the community together as one.
But how do you overcome the logistical challenges of coordinating a post-COVID event?
In this post, we will give you a few tips to coordinate an event that is thoroughly planned, well-executed, and benefits the community.
The Foundations of Your Community
In many areas across the United States, COVID-19 restrictions are beginning to be lifted. Because of this, the next event your HOA hosts will likely be the first community-wide in-person event since the end of 2019.
It has been over two years since the pandemic started. It is important to remember that homeowners may have lost many of the bonds that tied them to the community.
Your initial post-COVID gathering should give your community members time to re-connect with each other. Plan for free time where community members can talk and socialize. The event should be informal, a get-together in a comfortable space where community members can reforge old bonds and enjoy being a part of their community.
To get a better idea of the type of event your community members would desire, put out an online poll or survey. That way, community members will feel directly tied to the process and will be more likely to attend.
Here are some ideas to get you started:


Block party

Barbecue


Pool parties


Food truck


Vendor fairs
Your first event can be as small as a get-together in a community member's backyard, or as large as a full-scale block party. Whatever direction you decide to go, make sure the community members are involved with the process.
Setting Up Your Event
Once your community has chosen where they prefer the first post-COVID event will take place, community leadership must plan for safety.
Ensure your HOA's insurance is up to date and that any potential hazards are mitigated. Install smoke and carbon monoxide detectors, have fire extinguishers and first aid kits on hand, and lay down anti-slip pads on wet or slick surfaces.
Beyond safety, look to make deals with local vendors or caterers, especially those that belong to your community. Vendors help add an extra bit of fun and intrigue to your events and they will help bring the community closer together.
Finally, do not neglect smaller details like cleaning and rescheduling. Make sure you have a clear plan for striking the event and cleaning up any mess attendees left behind. Additionally, if you are hosting an outdoor event, make sure you plan for rain or violent weather. A backup plan can save your event from disaster.
Bringing Your Community Together
As we look forward to a post-COVID world, we must remember all that has been lost over the past two years. Members of your community may have lost much during the pandemic.
You cannot expect things to return to normal after one get-together. It may take months or even years for a sense of normal to return to your HOA. Even then, your community members may never recover all that they have lost.
Community is now more important than ever before. Everyone was touched by the pandemic in some way. The best thing your neighborhood can do is to re-establish a sense of community.
The best way to maintain a strong community is through strong community management. Management Plus knows the struggles that communities have faced in the last two years. That is why we focus on community strength above all else.
When you need community management that understands that your community is more than a set of rules and finances, reach out to Management Plus. We help your community overcome any challenge together.